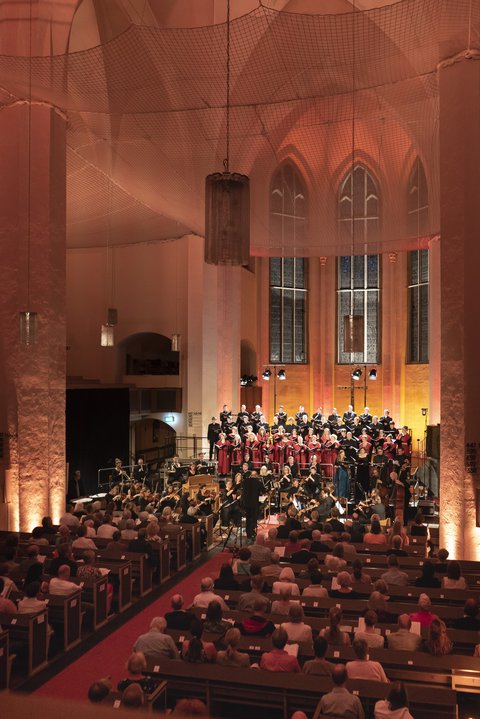 The Kreuzkirche is a Protestant church in Bonn. It has been the church of the Kreuzkirche congregation since 1871, and is also the Protestant city church of Bonn. With a seating capacity of 1200, it is the largest Protestant church in the Rhineland and the largest church in Bonn.
In Beethovenfest 2023, the Kreuzkirche Bonn will be our Festival Centre. We transform the open church into a »living« space with gastronomic offerings where all people are welcome.
The festival center offers space for social evenings after the concerts, for conversations with artists, for supporting events, for large concerts and special formats such as after-work concerts, late night concerts and events for young people and families.
During the festival we will open a ticket office in the Kreuzkirche. We will publish the opening hours for the ticket office before the festival period at www.beethovenfest.de/festivalzentrale.
We are looking forward to your visit!